The salsa recipe for this barbecued halibut is courtesy of the National Watermelon Promotion Board and the Walla Walla Sweet Onion Marketing Committee. It is a refreshing change from more traditional salsas, and since it is low in calories and contains virtually no fat, it's a perfect example of the healthy trend in fresh salsas.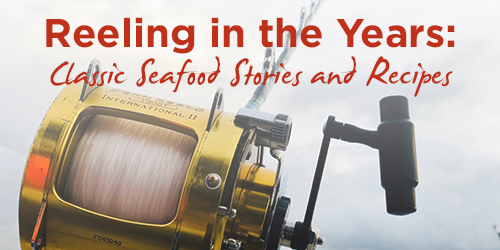 BBQ Chipotle Halibut Ingredients
For the Fish:
4 6 oz-halibut steaks or fillets
 1 small onion, sliced
2 cloves garlic, chopped
2 teaspoons cooking oil
½ cup commercial chipotle sauce (your choice)
2 tablespoons honey
2 cups water
Salt to taste
For the Salsa:
1/4 cup orange marmalade
1/4 cup chopped fresh cilantro
1/4 cup minced jalapeño chiles
2 tablespoons white vinegar
1 clove garlic, minced
½ teaspoon salt
2 cups chopped seeded watermelon
1 cup chopped Walla Walla Sweet Onion
1 cup chopped orange sections
Instructions
For the Fish:
Sauté the onions and garlic in the oil until they are softened. Add the chipotle sauce, honey and water and simmer for 10 minutes. Season with the salt. Puree the mixture until smooth, adding more water if necessary to thin.
Dip the halibut in the sauce and grill over hot wood coals or chips to the desired temperature, approximately 1 to 3 minutes each side.
Serve with the watermelon salsa.
For the Salsa:
Combine the marmalade, cilantro, jalapeño, vinegar, garlic and salt. Add the watermelon, onion and orange, and gently toss together until coated. Chill at least 30 minutes before serving.