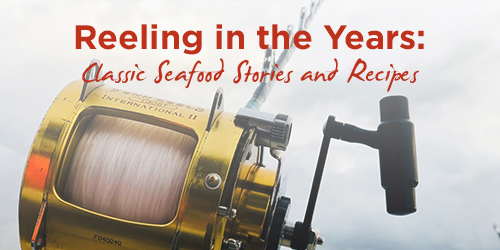 While not a seafood dish itself, this Sichuan asparagus recipe makes an excellent accompaniment to shrimp, fish, and other entrees of the ocean.
Ingredients
12 spears asparagus, tough ends removed and cut into thirds
1 tablespoon olive or canola oil
1 teaspoon minced garlic
1/2 teaspoon grated ginger
1 teaspoon Sriracha sauce
1 tablespoon oyster sauce
1/2 teaspoon sesame oil
Directions
Heat a large skillet over medium-high heat. Add the oil. When the oil stops shimmering add the garlic, ginger and Sriracha. Cook briefly.
Add the asparagus and cook five to six minutes or until the asparagus is barely tender. Stir in the oyster sauce and sesame oil. Toss to coat.
Serves: 2
Heat scale: Medium