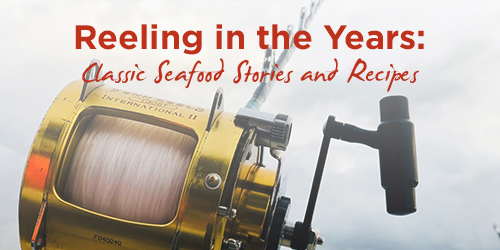 This Jamaican dish is traditionally prepared with whole fish this recipe uses haddock snapper fillets so guests don't need to worry about bones.  Halibut or cod fillets could be substituted for the snapper.
Ingredients:
4 (5-ounce) red snapper fillets or 4 (8-ounce) cod or halibut fillets
2 teaspoons fresh lemon juice
Coarse smoked kosher salt
Freshly ground black pepper
Ground cayenne chile
1 teaspoon ground allspice
2 tablespoons vegetable oil
1/2 cup finely chopped sweet bell pepper
1/2 cup finely chopped red onion
1 Scotch Bonnet chile, seeded and finely diced
1/2 cup dry white wine
1 tablespoon minced fresh parsley
1/2 teaspoon dried basil
1/2 teaspoon ground cayenne pepper
1 teaspoon hot pepper sauce such as Walkerswood Jamaican Scotch Bonnet Pepper Sauce
2 cups peeled, diced and drained tomatoes
Lime or lemon wedges, for serving
Fried plantains, for serving
Coconut rice, for serving
Directions:
Rinse the fillets under cold water. Pat dry with paper towels. Sprinkle the fillets with lemon juice. Season to taste with salt, pepper and cayenne. Dust with allspice.
Heat the oil in a skillet over medium heat. Stir in the bell pepper, onion and Scotch Bonnet; cook, stirring, until the onion softens, about five minutes. Add the fillets and cook one to two minutes per side depending on thickness.
Add the wine, parsley, basil and cayenne pepper. Cover and simmer for two minutes. Add the hot pepper sauce and tomatoes.
If using the thicker cod or halibut fillet, preheat the oven to 350 degrees F. Transfer the fillets and sauce to an ovenproof baking dish and sprinkle with pepper sauce. Spoon the bell pepper, onion, tomatoes and chile over the fish. Bake until the fish is opaque (140 degrees F.), about eight minutes.
Serve with lime or lemon wedges, fried plantains or yams and coconut rice.
Yield: 2 servings if using snapper; 4 for other fish