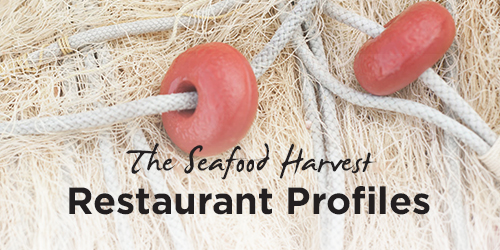 One of the earliest proponents of the use of grey mullet roe was a Renaissance chef known as Martino. Maestro Martino (dates of birth and death unknown), sometimes called "Martino of Como," was the author of Libro de arte coquinaria (Book on the Art of Cookery), which he wrote between 1460 and 1465. It is regarded as the first "modern" cookbook because of the quality of the recipes. Not much is known about Martino, but his influence on Italian cooking was very significant. Martino was a scholar and a cook who worked in the kitchen of the Sforza court in Milan but preceded Leonardo Da Vinci's arrival there. He also worked as the private cook for Pope Paul II and his successor, Sixtus IV. Historian Roy Strong called his work "a book that signaled a new era in the history of cooking … a landmark on account of the clarity, organization, and exactitude with which the recipes are for the first time presented." [DeWitt, Da Vinci, 2, 32.]
The "book" is really a handwritten manuscript bound with board and calf leather that measures nine-by-five-and-three-quarters inches. There are eighty-five leaves containing 240 recipes written in Italian rather than Latin. About one-quarter of the recipes are known to be from earlier manuscripts, and the rest are Martino originals. One of those is the first known recipe for bottarga, an Italian delicacy of salted, cured or smoked fish roe, usually from the grey mullet or the bluefin tuna (bottarga di tonno).
The dish has many spelling variants (botarga, botargo, butàriga), and similar fish roe dishes appear in other Mediterranean countries. Bottarga's flavor is often compared to that of dry anchovies, and it is usually served in Italy sprinkled with olive oil or lemon juice as an appetizer with bread or crostini. It is also used in pasta dishes such as Spaghetti con la bottarga. Because of the abundance of mullet in the waters of the state, there are several bottarga producers in Florida, where it is often called "Cracker Caviar." The term "Florida Cracker" is used informally by some Floridians to indicate that their families have lived in the state for many generations. In some cases "Cracker" is derogatory and means "redneck." [Anon., "Bottarga," online.]
But one Florida bottarga producer, Sean Cripe of Cortez, is hardly a redneck. According to John T. Edge, an acquaintance of mine and an expert on Southern foods, Cripe is a bottarga artisan. "Mr. Cripe, working with his business partner, Ed Chiles, produces more than 1,500 pounds of Cortez bottarga each year, sold under the Anna Maria Fish Company label to a few retailers and a growing number of influential chefs." And he's not the only one experimenting with fish roe. "Bryan Caswell, the chef at Reef, in Houston, started curing his own mahi-mahi roe and red snapper roe. In 2011, when Ryan Smith was the chef at Empire State South in Atlanta, he began curing shad roe, which he folds into butter and serves with sliced radishes." To Edge, this represents part of a Southern food resurgence: "Traditional Tennessee country ham is now marketed as American prosciutto. Grits, stone-ground from heirloom corn, now earn the same respect as polenta. The best bourbon commands prices that are comparable to the best Scotch. At a time when the rest of the nation looks to the South as a redoubt of provincial culinary traditions, food culture in the region is actually changing in fast and often surprising ways. Bottarga cured in Florida is a vivid example of that dynamism, with the potential to transform the regional fish industry and make an impact on restaurant menus around the country." And it seems that lots of aficionados appreciate it with the exception of Floridians. As business partner Ed Chiles said, "They want our sandy-bottom striped gray mullet in Sardinia. They want our red roe in China. Now we have to teach people to see new possibilities in Florida." [Edge, online.]
An excerpt from the forthcoming book, The Seafood Harvest: A Culinary History, by Dave DeWitt and Michael Cimarusti.
Photo: By Sfischer, CC BY-SA 3.0, https://commons.wikimedia.org/w/index.php?curid=18090281