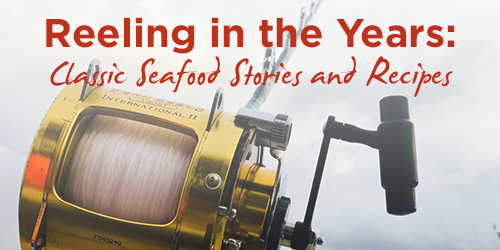 Although called barbecued, this classic New Orleans recipe has nothing to do with outdoor cooking or smoking. It's a Creole/ Cajun method of making succulent shrimp. Head-on shrimp add a layer of flavor to this dish but headless shrimp (shells split and deveined) could be used. Serve with crusty French bread to sop up all the delicious sauce. Food lore claims this dish originated at Pascal's Manale restaurant located in the Garden District of New Orleans in the mid 1950's where it became a signature dish. The last time I had these at Manale they were a $24 entrée item.
Ingredients:
2 pounds head-on large shrimp (or one pound headless 21/ 25 shrimp; 10 shrimp per person)
2 tablespoons Creole or Cajun seasoning (see recipe below)
1 pound unsalted butter, divided
1 cup finely chopped yellow onion (about 1/2 medium onion)
6 cloves garlic, peeled and minced (about 2 tablespoons)
1/2 cup finely chopped celery (about one rib)
1/4 cup minced fresh parsley
1 tablespoon ground cayenne chile
1/2 teaspoon dried thyme
1/2 teaspoon dried oregano
2 teaspoons coarse kosher salt
1 tablespoon freshly cracked black pepper (use a large grind)
2 tablespoons Worcestershire sauce2 teaspoons hot sauce
2 teaspoons fresh lemon juice
Lemon wedges, for serving
Crusty bread, for serving
4 green onions, chopped, for garnish
Instructions:
Arrange the shrimp on a baking sheet and sprinkle both sides with Creole seasoning.
Melt two sticks of butter in a medium saucepan over medium heat and clarify. Add the onion, garlic and celery. Cook, stirring, until the onion and celery are softened, about five minutes. Add the remaining butter, parsley, cayenne, thyme, oregano, salt and pepper, Worcestershire, hot sauce and lemon juice. Stir to combine and cook briefly. Transfer the sauce to a small bowl and allow the sauce to cool.
Place the shrimp in a large casserole dish and pour the sauce over the shrimp. Marinate the shrimp, refrigerated, for one hour.
Preheat the oven to 350 degrees F. Bake the shrimp for 20 to 30 minutes or until the shrimp are opaque. (This could also be done in a large skillet on the stovetop.)
Transfer the shrimp and sauce to a large warmed serving bowl. Garnish with green onion.
Serve with crusty bread, lemon wedges and lots of napkins.
Yield: 2 servings
Heat Scale: Medium
Creole Seasoning
While there are several very good commercial blends available, most are very heavy in salt content. By preparing your own mixture the salt content can be modified to your preference.
Ingredients:
1/3 cup course kosher salt
1/3 cup smoked paprika
1/3 cup freshly ground black pepper
1/4 cup granulated garlic
1/4 cup granulated onion
3 tablespoons white pepper
2 tablespoons seasoned salt
2 tablespoons cayenne pepper
2 tablespoons dried thyme
2 tablespoons dried basil
1 tablespoon dried oregano
Instructions:
Mix all the ingredients until well combined. Store in an air-tight container (such as a canning jar) for up to four months.
Yield: About 2 cups
Heat Scale: Mild to Medium