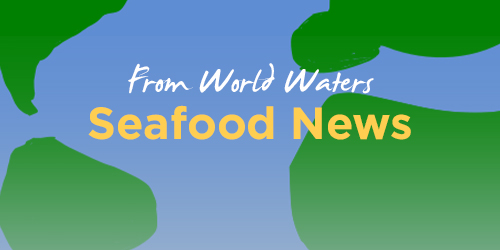 The UK government just set up a new task force aimed at resolving the export problems faced by Scotland's seafood industry after the Brexit transition.
Dubbed with a catchy title, the new Scottish Seafood Exports Task Force plans on meeting every two weeks with government officials and representatives across the seafood industry. The first meeting takes place this week.
Scotland Office Minister David Duguid said, "We have had extensive consultations with the industry and have been working day and night to resolve issues around the new arrangements for getting our world-class seafood to customers in Europe. From this ongoing consultation with industry representatives, I believe that the gap they would like us to fill would comprise an action-oriented group. This will work collaboratively across UK and Scottish governments, increasing confidence in the seafood and aquaculture supply chain by ensuring that medium and longer-term export issues are resolved. I am clear about the need for action. I want the task force to track the export process to identify issues stopping or delaying export, and areas of complexity that are not yet well understood. We want to seek a common understanding on the export process and address concerns by developing solutions to be taken forward by the UK Government, Scottish Government and EU. And we want to ensure there is effective communication with the industry to ensure traders are aware of issues and of solutions."
For more information, click here.