This smoked oyster stuffing runs the gamut of the five food groups, relying on fruits, vegetables, protein, grains, and dairy to create the fine mixture roasting within the turkey's cavity. Farofa (cassava flour), the Latin version of corn flakes, brings it all together and gives the recipe the cohesive texture that it requires.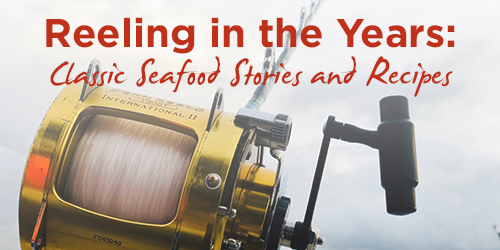 Giblet and Smoked Oyster Stuffing Ingredients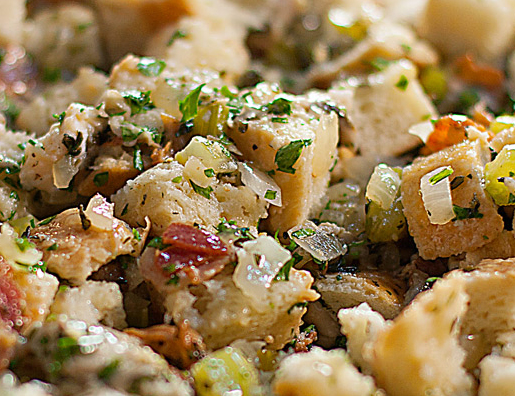 Instructions
In a pot, cook the giblets and neck of the turkey in water until tender, then dice. Reserve the cooking liquid.

In a sauté pan, cook the onion in butter until it is translucent. Add the giblets, apricots, raisins, farofa, or cornflakes, and lightly cook ingredients in the butter. Slowly add the giblet stock until the mixture is moist but not too wet. Add the scallion, parsley, eggs and oysters and season with salt and pepper. Let cool.

To assemble and cook, remove the turkey from the marinade and pat dry with paper towels. Season the turkey with salt and pepper then rub with olive oil. Stuff the bird with the dressing and tie and truss the turkey. Roast in a 325 F.-degree oven until the juice from the thigh runs clear, about 4 hours, or until the internal temperature in the thigh reaches 160 degrees F. Carve the turkey and sprinkle the slices and the stuffing with the hot sauce (see recipe below). Garnish with sliced carambola (star fruit).