This moist trout has a lovely rosemary aroma mingled with tantalizing Hot Pepper Jelly. Be sure to follow the directions closely!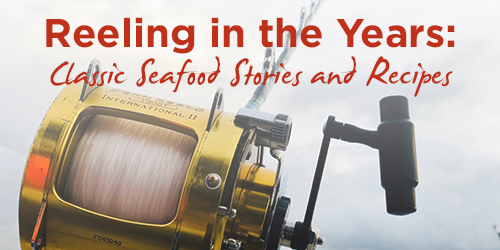 Hot Pepper Glazed Smoked Trout Ingredients
1 to 1½ trout
1 cup Apple Cider Lemon Herb Brine
1 cup Hot Pepper Jelly
Handful of dried rosemary
Greens
Instructions
Go fishing at your favorite fishing place or the fish department at your local grocery store. Catch trout.
Eviscerate the fish and place in a Ziploc with brine and ½ cup of the Hot Pepper Jelly.
Remove all air and zip it tight. Place the bag in a cooler and continue fishing because you need the time off.
When you are finally tired of catching fish, and are totally relaxed, build a small campfire. Use a deep, heavy-bottomed stockpot and put the rosemary in the bottom.
Put another pot with a handle inside and fashion a wire mesh over the second pan. Put the pot over the heat until the rosemary starts to smoke.
Take your brined fish and glaze it with the remaining ½ cup of Hot Pepper Jelly.
Place the fish carefully on the rack inside the stockpot and cover. Cook over medium heat for 15-20 minutes and remove from heat.
Carefully remove the fish and place on a bed of greens and serve.