Also called escabeche, escoveitch is a tart, hot and spicy marinade for fish is an integral part of Jamaican and Puerto Rican foods. In Jamaica it is made with consists of pimientos (allspice), black pepper, onions, garlic, vinegar and Scotch bonnet peppers. Although in Jamaica this dish is made with saltwater fish, use whatever individual-sized fish you can find, like trout.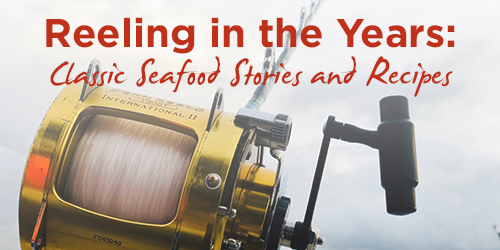 Escoveitch Fish Ingredients
For the Fish:
4 medium fish, gutted and heads removed
2 cups vegetable oil
Salt and freshly ground black pepper
2-3 cloves garlic, crushed
For the Sauce:
•    3 large onions
•    6 large Scotch bonnet peppers (or substitute habaneros)
•    12 pimento (allspice berries)
•    1 cup vinegar
Instructions
For the Fish:
Pour the oil into a Dutch oven or large saucepan over medium high heat.
Rinse the fish with plain water and dry with a paper towel. Sprinkle each fish heavily with salt and pepper, inside and out.
When the oil is hot, add the garlic, let it cook for a few seconds and then remove it.
Fry one fish at a time, turning when the top is golden, until the whole fish is golden brown.
Drain the fish on paper towels and serve with plenty of Escoveitch Sauce.
For the Sauce:
Peel and slice the onions into thin rings. Stem, seed and slice the Scotch bonnets into strips.
Add the onion, pepper, allspice and vinegar to a saucepan over low heat and simmer for 5 minutes.
Pour contents over fish before serving.
Photo Credit: Ramon FVelasquez, CC BY-SA 3.0, via Wikimedia Commons