Tag:
grilled seafood recipe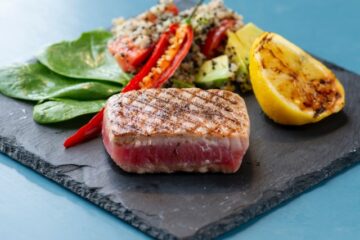 The ancho chile powder gives the glaze for this grilled tuna recipe its appealing brick-red color and warm—not fiery—flavor.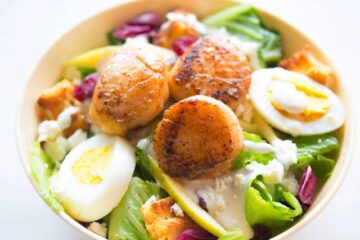 Unlike clams which are dug from mudflats and oysters that are pried off rocks, scallops are free-swimming and are harvested in trawls, dredges, or by divers.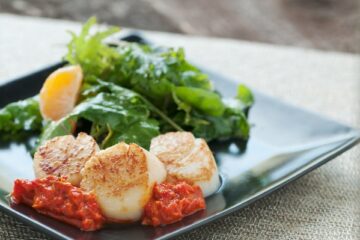 Because scallops cook so quickly, they're ideal for cold weather cooking. Try to get day boat- or dry-packed scallops. "Enhanced" scallops won't sear properly.