Everyone loves salmon. It is such a flavorful fish, especially with all the great herbs and spices included here. Give this recipe a try and it will be Mardi Gras in your mouth.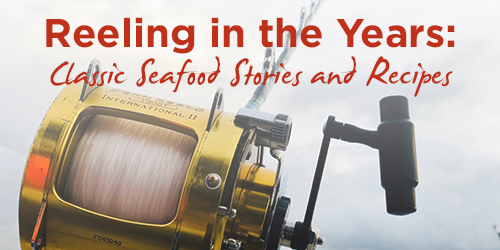 Crazy Cajun Salmon Ingredients
4 salmon fillets
Spice Blend:
2 teaspoons salt
1 teaspoon ground cayenne pepper
1 teaspoon paprika
½ teaspoon white pepper
¼ teaspoon garlic powder
½ teaspoon freshly ground black pepper
¼ teaspoon dried thyme
¼ teaspoon dried basil
1 teaspoon crushed red pepper flakes
Chile Herb Butter:
8 ounces (2 sticks) unsalted butter, softened at room temperature
2 fresh green jalapeño chiles, stemmed, seeded, very finely minced
4 sprigs cilantro, leaves only, finely chopped
2 sprigs parsley, leaves only, finely chopped
Insanity Seafood Sauce or prepared salsa, for serving
Instructions
Preheat the grill to medium high. Prepare the filets by rinsing and making sure that all of the bones have been removed and that no skin is left on the edges. Pat the filets dry and reserve.
Combine all of the spice blend ingredients in a sauté pan and lightly toast over very low heat, stirring constantly, until light brown and aromatic. Remove from the pan. Transfer to a shallow dish or plate.
Prepare the chile-herb butter by combining the butter, chiles, and herbs in small bowl and blending with a wooden spoon until smooth and well mixed. Place the butter on a piece of wax paper or plastic wrap, rolling the butter up in a tube shape. Refrigerate briefly while the filets are grilling.
To grill the filets, lightly oil each filet with canola oil then roll the filet in the spice blend until uniformly covered. Grill the filets over medium heat until browned on each side and cooked through to the middle, about 3 minutes per side.
Unroll the tube of butter and allow to soften briefly. Cut the butter crosswise into ½ inch thick rounds. Serve the filets hot from the grill topped with the chile-herb butter and Insanity Seafood Sauce or your favorite salsa.