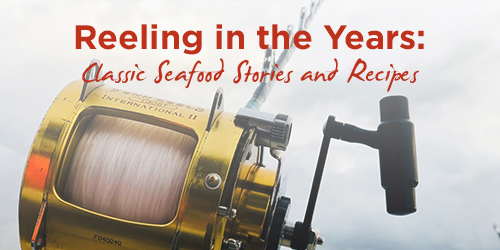 While this Laotian catfish curry recipe goes great with said fish, other similar fishies would work well with the curry also. This recipe and others can be found in Dave DeWitt's book, A World of Curries.
Ingredients
6 shallots, peeled

1 2-inch piece of ginger, peeled

3 small fresh red chiles, such as serranos, stems removed

5 cloves garlic

1 2-inch piece galangal, peeled

2 cups thick coconut milk

1 tomato, peeled and chopped

1 smalled eggplant, peeled and diced

1 pound catfish, cut into large chunks

1/2 pound green beans, cut into 1-inch sections

2 tablespoons minced cilantro

1 teaspoon fish sauce (nam pla)

Water or fish stock, if needed

Cilantro leaf for garnish

Nigella seeds for garnish
Instructions
In a food processor, combine the shallots, ginger, chiles, garlic, and galangal and puree to a smooth paste.

Bring the coconut milk to a boil in a wok, add the paste, reduce the heat slightly, and cook, stirring occasionally, for about 5 minutes.  Add the tomato and eggplant and cook for five more minutes.

Add the catfish, beans, cilantro, and fish sauce, and cook over medium heat for ten minutes, or until the beans are tender.  The curry should be quite liquid, so add some water or fish stock if necessary.

Serve garnished with the green onion.