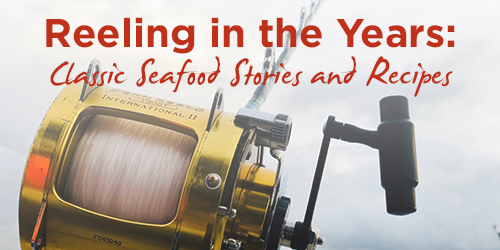 The most popular fish used in Peru is sea bass, or grouper, although every type of seafood and shellfish is used in ceviche as well. The Peruvian ceviches include a few rounds of cooked corn on the cob and cooked slices of sweet potatoes. Note: This recipe requires advance preparation.
Peruvian Sea Bass Ceviche Ingredients
1 1/2 pounds sea bass fillets, cut into 1-inch pieces, or substitute swordfish
1 teaspoon salt
1/4 teaspoon freshly ground black pepper
2 rocoto chiles, seeds and stems removed, thinly sliced into rings, or substitute 1 habanero or 3 jalapeños
1 teaspoon paprika
1 large onion, thinly sliced
1 cup fresh lemon juice
1 cup fresh lime juice
1 clove garlic, minced
1 pound sweet potatoes, peeled and cut into 1-inch thick slices
3 ears fresh corn, cleaned and cut into 2-inch thick slices
Bibb lettuce leaves
Instructions
Place the cut and cleaned fish into a large glass or ceramic bowl and sprinkle with the salt and black pepper. Add 1/2 of the chile rings, paprika, onion, lemon juice, lime juice, and the garlic and mix lightly; cover the mixture and refrigerate for 3 to 5 hours until the flesh is opaque.
About 30 minutes before serving the fish, cook the sweet potatoes in a large pot of boiling salted water for 12 minutes; then, add the corn to pot and cook for 10 minutes more, until tender. Drain the vegetables and reserve them, at room temperature, for the garnish.
Drain the fish thoroughly in a colander and arrange the Bibb lettuce leaves on 4 dinner plates. Place the fish on the lettuce leaves and garnish with the reserved chile rings, and surround the fish with the wheels of cooked sweet potatoes and corn.