This marinated snapper ceviche is different from the others because the spicy chile-vegetable mixture is spread on the fish after it has finished "cooking." Add more chiles to pack more punch into your ceviche. And, speaking of packing a punch, Latin legends hold that ceviches are aphrodisiacs and will give a woman many sons. Note: This recipe requires advance preparation.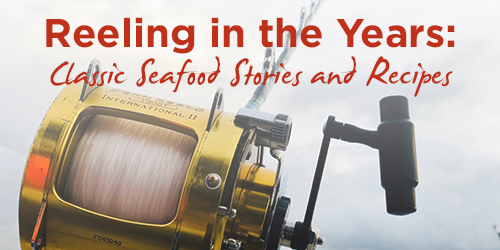 Marinated Snapper Ingredients
2 pounds snapper or sole fillets, washed and cut into one inch strips
1/2 cup fresh lime juice
1/2 cup fresh lemon juice
1/2 cup finely chopped red bell peppers
1 large tomato, peeled, seeded, and chopped 2 fresh pimientos, seeds and stems removed, finely chopped, or substitute red bell pepper
1/2 cup finely chopped onions
2 cloves garlic, minced
2 tablespoons cilantro or Italian parsley, minced
1 teaspoon salt
2 fresh ají chiles, seeds and stems removed, minced, or substitute yellow wax hot or jalapeños
1/2 teaspoon sugar
1/2 cup white wine vinegar
Instructions
Place the fillets in a ceramic bowl, pour the lemon and lime juice over them, and mix the fish gently to coat with the juices. Cover the bowl tightly and refrigerate 8 hours or preferably overnight.
Mix the remaining ingredients together and allow the mixture to stand at room temperature for one hour.
Drain the fish and arrange it on lettuce leaves on 4 individual plates. Spread the chile mixture over the fish, dividing it evenly among the plates.