The concept of garum as a condiment lives on in various incarnations of prepared fish sauces. The accompanying table lists some of the international fish sauces. When choosing a fish sauce, look for one with a clear, reddish-brown color, like the color of good whisky or sherry, without any sediments.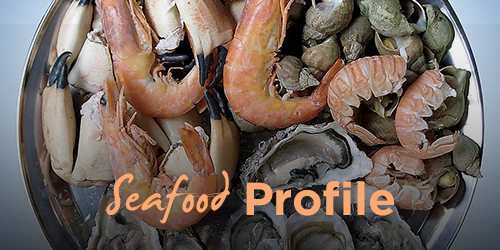 If the color is a dark or muddy brown, the sauce is likely to be either a lower grade, or one that is not properly or naturally fermented; it may also be past its sell-date. Good fish sauce has a pleasant aroma of the sea, not a smelly fishiness, and should not be overly salty. If the bottle you have been using makes the dishes you cook taste too fishy, try another brand.
Fish Sauces Around the World
Location
Name
Ingredients
Cambodia
patis

Fermented fish, krill, oysters, and clams
PR China
yúlù

Reeve's shad (Tenualosa reevesii)
England
Worcestershire sauce
Fermented anchovies
Indonesia
terasi
Fish paste or fermented krill
Cetara, Campania, Italy
Colatura di Alici
Anchovies
Japan
Gyoshō or Shottsuru

Sailfin sandfish (Arctoscopus japonicus)
Korea
eojang or aekjeot

Fermented anchovies or sand lances
Laos
nam pa

Fermented fish, often anchovies
Myanmar
ngan bya yay
Fermented fish
Philippines
patis

Galunggong or round scad (Decapterus punctatus)
Thailand
nam pla
Fermented fish
Vietnam
nước mắm

 

Anchovies, mackerel, scabbard fish
[Compiled from Anon., "Garum," online.]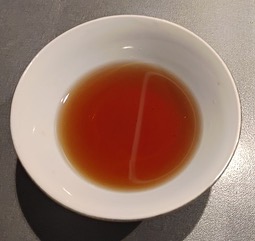 Recipes
Fresh Fruit with Fish Dipping Sauce
This easy dipping sauce combines the garum-like nước mắm with a mix of pungent fish sauce, chiles and shallot. It's great with green or ripe mango and slightly unripe pineapple as well papaya.
Ingredients
2 tablespoons raw jasmine rice
3 dried Thai bird chiles, stemmed, or 2 teaspoons crushed dried Thai chiles
1/2 cup Vietnamese fish sauce (nước mắm)
¼ cup sugar
2 tablespoons minced shallot
1 fresh red Thai chile or other small red chile, minced
2 large green or ripe mangoes, peeled and cut into 1/2-inch slices
4 thick rings of slightly unripe pineapple, sliced into eighths
Lime wedges, for serving
Instructions
In a small skillet, toast the rice over medium heat, stirring frequently, until lightly browned and fragrant, about 10 minutes. Transfer to a spice grinder and coarsely grind. Sift to remove any big pieces; you should have about 1 tablespoon.
Add the dried chiles to the skillet and toast over moderate heat until browned in spots, about 3 minutes. Transfer to the spice grinder and grind to a coarse powder.
In a bowl, stir the fish sauce with the sugar until the sugar dissolves. Stir in the shallot, fresh chile, and toasted rice powder. Add the dried chile powder, 1 teaspoon at a time, checking the heat as you go. Let the dipping sauce stand for 20 minutes. Transfer to a small bowl and serve with the mangoes, pineapple, and lime wedges.
Yield: 4 to 6 servings
Heat Level: Hot
Seafood Salad with Thai-Style Hot-and-Sour Dressing
This quick and simple salad is enlivened by but not overwhelmed by the nam pla fish sauce. Feel free to change the cooked seafood mixture.
Ingredients
4 red and green fresh Thai chiles, cut into thin rounds with seeds
6 cloves garlic, chopped
2 tablespoons Thai fish sauce (nam pla), or to taste
Juice of 2 limes, or about 3 tablespoons, or to taste
3 teaspoons sugar, or to taste
2 cups total of cooked small shrimp, canned crab meat, canned salmon, and canned lobster meat, mixed together in your favorite proportion
4 large leaves of hearts of Romaine lettuce
4 sprigs of fresh Thai basil
Instructions
To make the dressing, in a bowl combine the chiles, garlic, fish sauce, lime juice, and sugar and mix well. Add the cooked seafood mixture and stir gently with a wooden spoon until well-mixed.
To serve, place a lettuce leaf on four small plates. Top with ½ cup of the seafood mixture and garnish with the Thai basil sprigs.
Yield: 4 servings
Heat Level: Medium Hot
Variation: Add 4 or 5 chopped ripe cherry tomatoes to the salad.