This salt cod recipe is the Italian version of the French Brandade de Morue It's a classic Venetian dish served with toasted polenta, the traditional Baccalà Mantecato accompaniment, or with grilled bread. "Montecato" means worked, meaning the hand-mashing together of the cod with the milk.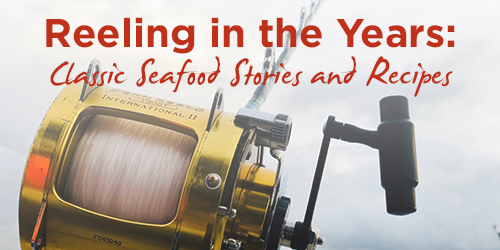 Salt Cod: Bacalà Montecato on Polenta Ingredients
7 ounces of polenta, instant
1 pound, 5 ounces desalinated salt cod
1 quart milk
10 black peppercorns
1 bay leaf
1 cup extra virgin olive oil
salt
black pepper
chopped parsley, to serve
Instructions
Cook the polenta according to the manufacturer's instructions and spread on to a baking sheet lined with a sheet of baking paper. Place another sheet of baking paper on top, followed by another baking tray. Squeeze together gently to flatten the polenta then place a heavy saucepan on top to weigh it down. Leave to cool completely
Place the fish in a saucepan with the milk, peppercorns and bay leaf. Bring to the boil and simmer very gently for about 10 minutes. Take off the heat, cover and leave for another 10 minutes
Remove the fish from the milk and then mash it into flakes with a fork, removing the skin and any bones that remain. Place the fish in a food processor with 2–3 tablespoons of the milk. Pulse until it forms a paste. On low speed, add the oil little by little as if making mayonnaise. When you've used all of the oil the baccalà should have a light and fluffy consistency.
Taste and adjust the seasoning as required. If you used salt cod, you probably won't need to add any salt. Leave to cool, garnish with a little parsley, then keep in the fridge until ready to serve
Cut the polenta into rectangles (about 2 by 4 inches) and toast on both sides (under a grill or in a pan). Serve the baccalà with a piece of polenta per person and a glass of Prosecco wine.
Yield: 6 or more servings as an appetizer.
Photograph by Ben & Lisa Waters. This file is licensed under the Creative Commons Attribution 2.0 Generic license
via Wikimedia.