These delicious crab cakes are a wonderful way to use crab meat. The sauce is unusual and adds a dash of flavor. Serve the cakes with a spinach salad, garlic mashed finger potatoes, and fresh asparagus. Note: This recipe requires advance preparation.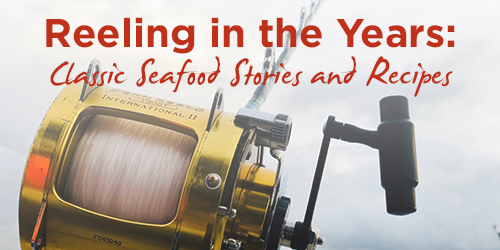 Louisiana Crab Cakes Ingredients
Fresh Tomato and Chile Tartar Sauce:
2 cups mayonnaise
1/4 cup fresh lemon juice, or to taste
1/4 cup minced onion
2 tablespoons minced drained bottled capers
12 cornichons (French sour gherkins), minced
2 fresh jalapeño chiles, seeds and stems removed, minced
2 tomatoes, peeled, seeded, and minced
Louisiana Crab Cakes:
6 tablespoons unsalted butter, cut into bits
3/4 cup all-purpose flour
2 cups milk
Salt and freshly ground black pepper to taste
1 pound crab meat, picked over, ground fine
½ cup minced red bell pepper
2/3 cup minced green bell pepper
½ cup minced yellow bell pepper
½ cup minced green onion
½ teaspoon ground cayenne
3 cups fine, fresh bread crumbs
2 tablespoons vegetable oil
2 tablespoons butter
Lemon wedges for garnish
Instructions
To make the tartar sauce, whisk together the mayonnaise, the lemon juice, onion, capers, cornichons, chiles, tomatoes, salt, and black pepper, and cover and chill the sauce for at least one hour or preferably overnight.
In a saucepan, heat the 6 tablespoons of butter over moderately low heat until the foam subsides, add the flour, and cook the roux, stirring, for 3 minutes. Add the milk in a stream, whisking vigorously, and bring the mixture to a boil. Add salt and black pepper to taste and simmer the white sauce, stirring, for 10 minutes.
In a large bowl, combine the crab meat, bell peppers, green onions, cayenne, and the white sauce and let the mixture cool. Stir in 1 cup of the bread crumbs, shape the mixture into cakes using 1/4 cup measure, and dredge the cakes in the remaining 2 cups of bread crumbs, coating them thoroughly.
In a skillet heat some of the butter and oil over a moderately high heat until it is hot but not smoking; saute the crab cakes, in batches, for 3 or 4 minutes on each side, or until they are just golden, and transfer them to paper towels to drain. Add more of the butter and oil as you cook the remaining cakes.
Serve the crab cakes with the tartar sauce and lemon wedges.
Yield: 20 cakes; serves: 6 to 8
Heat Scale: Medium
Photo Credit: Wikimedia Commons, By Kathleen Conklin – Flickr: A Delicious Crabcake at the Middleton Tavern, CC BY 2.0