Leading snack brand Goldfish crackers, in partnership with the iconic seasoning brand, Old Bay, is releasing new Limited Edition Old Bay Seasoned Goldfish and my clam chowder just got a lot happier. It's a limited-time flavor that brings the bold seafood seasoning staple to everyone's favorite fish-shaped cracker. Goldfish and OLD BAY fans and those with a love for big, bold flavors can get their hands on this unique flavor starting this May for the ultimate snacking experience. The limited-time flavor is available now wherever Goldfish are sold, for a suggested retail price of $2.79 per 6.6oz bag, while supplies last.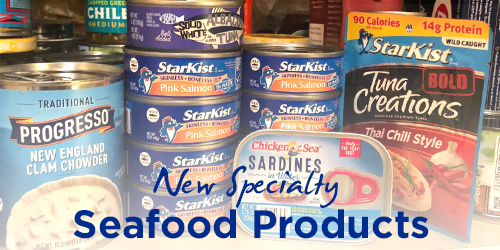 New Old Bay Seasoned Goldfish crackers are made with the popular spice blend including black pepper, paprika, celery salt and red pepper flakes, creating a big, bold flavor combination that complements the classic, premium quality taste of Goldfish. Whether you are a loyal Old Bay  fan or just love big, bold flavors, this new zesty snack is perfect for the whole family looking to satisfy a savory craving.
As part of a broader brand commitment to food innovation and consumer-centricity, the launch of OLD BAY Seasoned Goldfish marks the second time Goldfish and McCormick & Company have collaborated. The two partnered in April 2021 to debut Frank's RedHot limited-edition flavored crackers. Hot was the most-requested Goldfish flavor across social media and became ranked as the fastest selling cracker launch of Summer 2021.
Be sure to tag @GoldfishSmiles and @OLDBAYSeasoning on social media to show them how you're enjoying Old Bay Seasoned Goldfish.
For more information on Goldfish crackers, visit here. For more information on Old Bay, go here.