Norway exported seafood worth NOK 11.3 billion in April. This is an increase of NOK 2.8 billion, or 33 per cent, compared with April last year. In the first four months of this year, Norway exported seafood worth NOK 45.4 billion. This is a growth in export value of 25 per cent, or NOK 9.1 billion, measured against the first four months of 2021. That's a lot of ocean bounty, folks.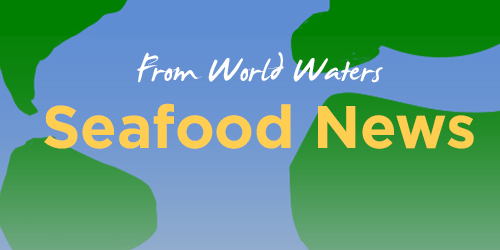 "Higher prices for our key species such as salmon, cod, trout and haddock are the biggest contributors to value growth this month", says Børge Grønbech, Acting CEO of the Norwegian Seafood Council.
"There are several reasons for the high prices", Grønbech explains, and lists:
• Global food prices are rising sharply, and this contributes to elevated prices for Norwegian seafood as well.
• There is a lower supply of the most popular seafood species, both from Norway and other countries.
• Reopening of hotels and restaurants increases demand from buyers willing to pay more.
• During the pandemic, more people learned to cook more seafood at home. This trend continues for several species, even after the reopening of society in key markets.
"It is still demanding to maintain a global retail trade. More expensive input factors, rising energy and fuel prices and more demanding logistics are some of the factors that contribute to this. Furthermore, it will be challenging to build markets with such fluctuating prices, even if Norwegian seafood is stable", Grønbech concludes. You can read the report in its entirety right here.
Photo Credit: Carlos Levitanus Norges sjømatråd via the Norwegian Seafood Council Newsdesk