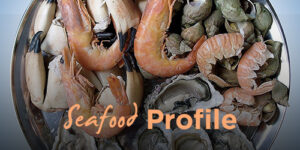 I loves me some seafood bisque, especially crab. And, of course, it comes from that land of many great soups, France (the name is also a bit of a spoiler for its origin story). Rumor has it the name originated from Biscay, as in Bay of Biscay but what is certain is what comprises traditional bisque soup: cream, seasoning, and strained seafood broth. Lobster, crab, shrimp, and crayfish have all found their ways into bisque, much to our enjoyment. Not so much theirs, but that's the price you pay for being lower on the food chain, crustaceans.
In a real-deal bisque soup, nothing is wasted. Not even the shell. The crustacean elements are lightly sauteed in said shells before going into the soup itself. The shells get ground into a fine paste as a thickening agent for the finished bisque soup (rice is used as a thickener as well).
Bisques also tend to be strongly spiced for flavor. Garlic, tomato, cayenne, sherry, thyme, and taragon being just some of the collaborators lending their strengths to a tasty bisque soup.