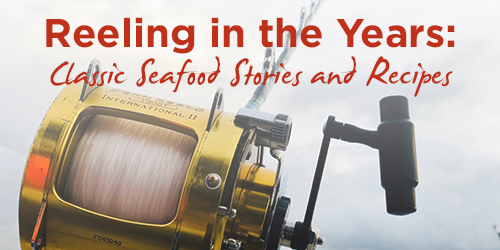 If you don't want to bother with whole lobsters (or can only get frozen lobster tails), here's a quick and easy way to grill them.
Ingredients
4 (7-ounce) lobster tails
1 stick (eight tablespoons) unsalted butter, at room temperature
2 tablespoons finely minced chives
1 tablespoon chopped fresh tarragon leaves
1 clove garlic, minced
Dash hot sauce
1 teaspoon Old Bay seasoning
Freshly ground black pepper
Olive oil
Coarse kosher salt
Lemon wedges, for garnish
Directions
Defrost the lobster tails in the refrigerator. (This could take up to 10 hours so plan ahead.)
Preheat the grill for medium-high direct heat.
In a small bowl blend butter, chives, tarragon, minced garlic, hot sauce, Old Bay and black pepper. Cover with food film and reserve.
Butterfly the lobster tails straight down the middle of the softer underside of the shell. Cut the meat down the center without cutting all the way through. Brush the tails with olive oil and season with salt.
Grill the tails cut side down over medium high heat for about five minutes or until the shells are bright red in color. Turn the tails over and spoon a generous amount of the compound butter onto the meat. Cook until the meat is opaque and white or to about 135 degrees F.
Remove the lobster tails from the grill and serve with more compound butter and lemon wedges. If you want to have a really decadent meal, add a grilled filet mignon to the entrée.