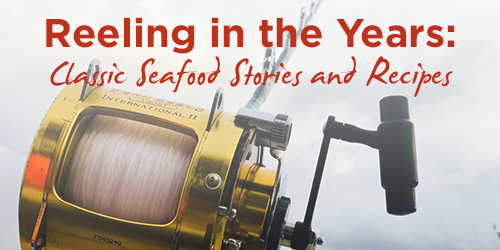 The term "16-18 count fresh shrimp" refers to the size of fresh shrimp. In this case the shrimp would be medium sized, or it would take 16-18 of them with the shells and heads on to make a pound. All of the ingredients in this recipe can be found in major supermarkets. Serve this curry over cooked basmati rice.

Ingredients
2 tablespoons imported curry powder
3 tablespoons crushed dried parsley
1 teaspoon dried tarragon
¼ teaspoon cinnamon powder
2 cans crushed tomatoes with liquid
4 or 5 good shakes Kikkoman Soy Sauce
4 pounds 16-18 count fresh shrimp, peeled and deveined.
½ teaspoons freshly ground black pepper
½ teaspoon sea salt or to taste
2 packets Goya Sazon con cilantro y achiote
1 good handful cashew nuts
1 can sweetened coconut milk
1 teaspoon cumin powder
Stick and a half of unsalted butter
12 cloves garlic, smashed, peeled, and minced
1 tablespoon minced fresh ginger root
1 large red bell pepper, deveined, seeded, and coarsely chopped
2 medium red onions, diced
3 stalks celery, diced
3 yellow habaneros, seeds and stems removed, finely diced
1 teaspoon ground turmeric
Instructions
Slowly melt the ¼ pound stick of butter in an 8-quart pot. Turn the heat up to high but don't burn the butter. Just as it is about to turn brown, add ½ of the garlic, ½ of the ginger, all of the onion, bell pepper, celery and the habanero.
Saute on medium heat until the vegetables are soft then add the turmeric, cumin, curry powder, parsley, tarragon, and cinnamon. Stir over low flame until the mixture is a little dry and the aroma is full and strong. Stir in the two cans of crushed tomatoes with their liquid and the soy sauce. Cover and simmer this mixture for 20 to 30 minutes.
Place the prepared shrimp in a glass bowl and mix in the rest of the ginger, garlic, salt and pepper with the two packets of Goya Sazon. Refrigerate for 15 to 20 minutes while the vegetable mixture continues to cook. In a blender, add enough coconut milk to the cashew nuts to form an easily pour able slurry while pulsing and reserve.
Melt the remaining half stick of butter in a large skillet and quickly sauté the shrimp over high heat, tossing frequently. When they are almost done, add the cashew coconut mixture. Bring the skillet back to a simmer then add to the vegetables. Leave the pot uncovered, stir, and heat on low for another 10 to 15 minutes.