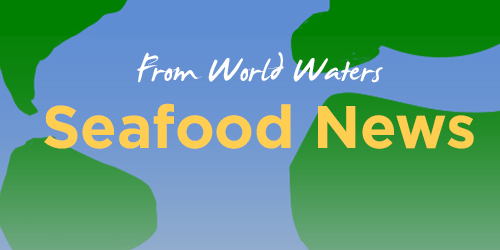 FMI—The Food Industry Association just released its 2021 Power of Seafood report. Their findings say that seafood was a major player in increased grocery sales during 2020.
The seafood category saw a 28.4% increase in sales, exceeding sales growth over meat, deli, and produce. Seafood products generated over $16.6 billion in retail food sales last year. Insights from the report say that the biggest reason for increased seafood consumption is consumers are trying to eat healthier (59%).
Key focus areas from the report include:
Meet Shoppers' Nutritional Desires – The Power of Seafood 2021 finds 72% of frequent seafood consumers are putting more effort into making healthy and nutritious choices since the pandemic. At the same time, 74% of seafood consumers, and 43% of non-seafood consumers, want to become more knowledgeable about the nutritional benefits of seafood.
Offer Shoppers Seafood Cooking Guidance – More consumers (36%) in general, and specifically more seafood consumers (53%), say they are cooking more meals with seafood during the COVID-19 pandemic. At the same time, most seafood consumers (75%) want to be more knowledgeable about how to cook, prepare and flavor seafood. Some survey respondents report looking to food retailers' seafood departments for guidance (20%) as well as grocery store websites or apps (18%); however, there is more food retailers can do to become a go-to-resource.
Showcase Seafood Sustainability – The Power of Seafood 2021 finds 41% of seafood consumers, up from 29% in 2019, say sustainable seafood certifications have a major impact on their seafood purchases. In fact, 71% want to be more knowledgeable about seafood sustainability.
Additionally, the report outlines an emerging seafood consumer as outlined in the How The Seafood Shopper Has Changed video. The Power of Seafood 2021 was conducted by FMI and made possible by Veramaris.