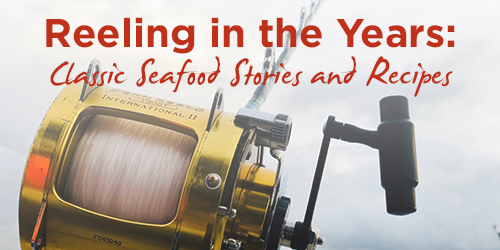 Gladys Graham self-published her cookbook, Tropical Cooking, in the Panama Canal Zone, then a U.S. possession, in 1947. It is a surprisingly comprehensive survey of cooking in the zone with 130 pages of recipes with ingredients ranging from avocado to vulture. You can read more about it here but I thought I'd share this crab gumbo recipe straight from her book.
Crab Gumbo Ingredients
1 tablespoon bacon drippings
1 bunch green onions
2 cups chopped okra
1 cup chopped tomatoes
6 cups soup stock
1 pod red pepper
1 green pepper
1/2 teaspoon thyme
1 bay leaf
2 cups shredded crab meat
Instructions
Heat bacon drippings in a saucepan. Clean green onions, reserving 1 cup of the top greens.
Chop onions and saute okra in bacon drippings for 10 minutes. Add tomatoes and cook for 5 minutes.
Add stock, peppers, green onion tops cut in strips, thyme, bay leaf and salt. Bring to a boil and cook about 10 minutes.
Add crab meat. Cover kettle with a tight fitting lid and cook slowly for 1 1/2 hours.
Just before serving add filé moistened with a little soup. Serve with boiled rice.
Serves 8.