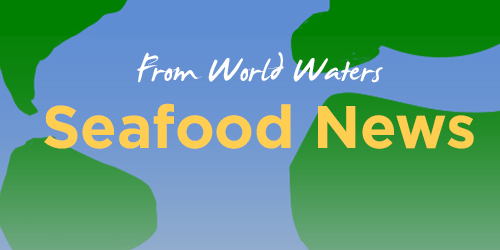 Gathered Foods, makers of Good Catch plant-based seafood, announced a new partnership with Mission Blue, an organization led by oceanographer Dr. Sylvia Earle, that inspires action to explore and protect our ocean. With a common goal of protecting the world's waters, Good Catch will become a corporate sponsor of Mission Blue to bring awareness and support for ocean conservation to the forefront. Together, Good Catch and Mission Blue will be initiating consumer campaigns to call for greater protection of Mission Blue Hope Spots, which are designated conservation areas protected by Mission Blue programs and government partnerships.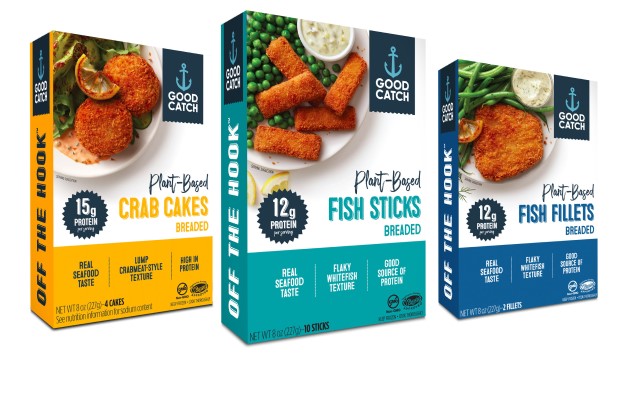 Good Catch is on a mission to propel positive environmental change while providing plant-based protein options for delicious meals that are good for you and good for the planet. This aligns with Mission Blue's commitment to restore the ocean's health by creating Hope Spots and driving ongoing education and advocacy through its founder, Sylvia Earle. Through this partnership, Good Catch and Mission Blue will work hand-in-hand to help preserve important ocean ecosystems and encourage consumers to seek alternate, conscious and culinary solutions that foster a more sustainable future. Good Catch and Mission Blue will also address overfishing and bycatch, both of which are serious marine threats that cause the unnecessary loss of billions of fish, along with hundreds of thousands of sea turtles and cetaceans.
"We created Good Catch to offer plant-based seafood products that are part of the solution to overfishing, polluted oceans and animal welfare concerns," said Chad Sarno, Co-Founder & Chief Culinary Officer at Gathered Foods, makers of Good Catch. "Our new collaboration with Mission Blue is a testament to that dedication. We look forward to providing deeper education for consumers about the importance of protecting our precious oceans — and the beautiful wildlife that calls them home — for future generations."
Mission Blue's Hope Spot Initiative now encompasses 140 key areas of need around the globe that have been scientifically identified as critical to the health of the ocean, like the Galápagos Islands, the Salish Sea and the Balearic Islands, to name a few. Through this partnership, Good Catch and Mission Blue will invite consumers to take part in helping our oceans reach a healthier and more sustainable future. The initiative supports reduced industrial fishing activities and joins the call to create a first-ever, binational Marine Protected Area between two Mission Blue Hope Spots, Ecuador's Galápagos Islands and Costa Rica's Cocos Island. This protected binational waterway would help both countries achieve their goal of protecting 30% of their marine environment by 2030 while allowing safe passage for migratory species, like the critically endangered scalloped hammerhead shark, that travel between the islands.
"There is a strong alliance between Good Catch's mission to provide a healthy alternative to wildlife extracted from the ocean and Mission Blue's efforts to restore the ocean, the blue heart of the planet," said Dr. Sylvia Earle, Founder and Chairman of Mission Blue.
The number of overfished stocks has tripled in half a century and today fully one-third of the world's assessed fisheries are pushed beyond their biological limits.* By positively disrupting the seafood category, Good Catch offers a delicious plant-based solution to bycatch, mercury contamination and overfishing by delivering comparable protein with the same taste and texture as their animal-based counterparts.
For more information on Good Catch, please visit goodcatchfoods.com and follow @goodcatchfoods on Instagram, Facebook and Twitter. For more information on Mission Blue, please visit mission-blue.org and follow @mission_blue on Instagram.