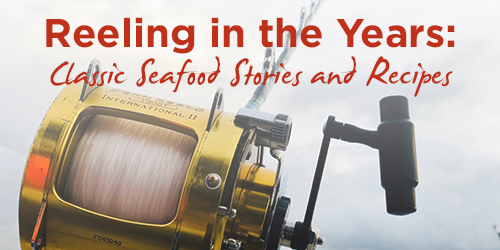 Ceviche is made all over Central and South America, so it is no surprise that it has become popular in many Miami restaurants. The citrus marinade creates an opaque color and firm texture that mimics the effect of traditional cooking. In celebration of Miami chefs' tendency to borrow from many different sources to create a their own recipes, I have come up with a version using the Peruvian garnish of sweet potatoes, the Ecuadorian addition of roasted corn and a combination of seafood that you are likely to find at a typical Miami table. For a glamorous touch, serve the ceviche in martini glasses. Note: this recipe requires advance preparation.
Scallop and Shrimp Ceviche Ingredients
1/3 pound shrimp, peeled, deveined and cut into 1/2 inch pieces
1/3 pound sea scallops, thinly sliced crosswise
1/3 pound tilapia or snapper fillet, cut into 1/2 inch pieces
1/4 of a small red onion, sliced as thinly as possible into half moons
1 jalapeño, halved lengthwise, seeded and very thinly sliced
Juice of 3 to 5 limes
Juice of 1 lemon
Freshly ground black pepper to taste
1/2 cup sweet potato, cut into 1/2 inch pieces and boiled until just tender
1/3 cup corn nuts
Fresh cilantro, for garnish
Instructions
Place the seafood, red onion and jalapeño in a medium bowl. Add the citrus juice, using additional lime juice to just cover the seafood, if needed. Add the pepper and gently toss the seafood mixture. Cover with plastic wrap and refrigerate for two and a half to three hours, or until the seafood is opaque and firm. Stir the mixture once or twice during marinating.
To serve, stir the sweet potatoes into the Ceviche mixture and spoon it into four martini glasses. Sprinkle with corn nuts and cilantro and serve.