AquaMaof Aquaculture Technologies Ltd. is a world leader in Recirculating Aquaculture System (RAS) technology for intelligent land-based aquaculture. They just announced the signing of a Memorandum of Cooperation and Interaction with the Russian Federation's Federal Agency for Fishery (Rosrybolovstvo) and non-profit organization, the National Association of Industrial Aquaculture Enterprises.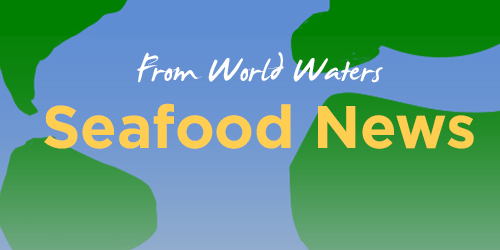 In November 2019, the government of the Russian Federation embarked on a strategy to develop commercial salmon farming, including the use of industrial aquaculture RAS technologies. It is expected that a significant proportion of this commercial salmon cultivation will be achieved through the construction of large industrial facilities using AquaMaof's RAS technology, which is optimal for use in salmon farming. Several of these major industrial aquaculture projects have already been implemented and are in the advanced stages of construction and operation.
As part of an ongoing cooperation, AquaMaof will provide comprehensive support for the promotion of modern technologies in the field of industrial aquaculture and their industrial implementation in Russian Federation enterprises, with its high-end RAS technology enabling production to meet the constantly growing market demand for healthy, natural food and protein.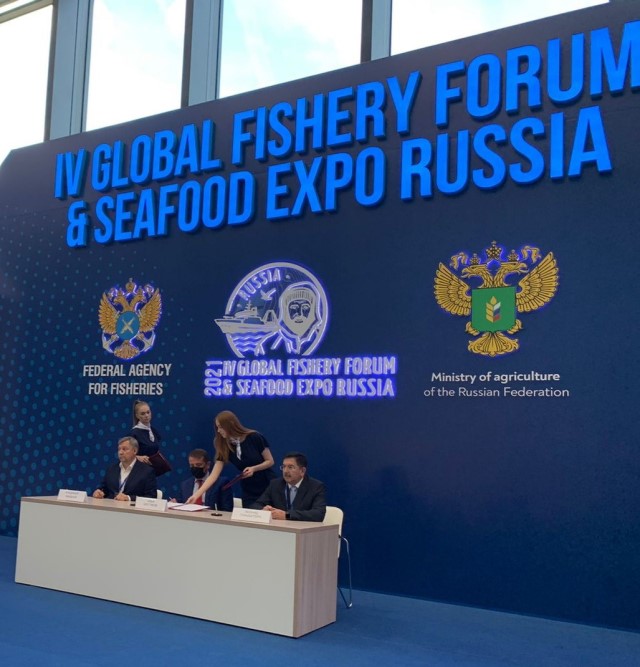 "We are honored by the trust that the Russian Federal Agency for Fishery has shown in AquaMaof's RAS technology with the signing of this Memorandum," says Leonid Goldshtein, Co-Founder and CIS Director at AquaMaof. "We look forward to a close and fruitful cooperation, as we lead the way by implementing modern aquaculture RAS technologies in the Russian Federation."
During the signing ceremony, senior representatives of the Russian Federation's Federal Agency for Fishery noted "AquaMaof's innovative approach to organizing production and its intelligent, advanced RAS-technologies for the full cycle of commercial fish farming are of great interest to Russian aquaculture enterprises, and also very attractive to large investment funds and financial groups."
"The use of AquaMaof's unique RAS technologies, as well as the company's world experience in large-scale, industrial, land-based aquaculture projects, will enable Russian aquaculture enterprises to achieve maximum production efficiency and to produce healthy, naturally-raised products, according to global standards," says Vladimir Mazanov, Chief Executive of the National Association of Industrial Aquaculture Enterprises.
About AquaMaof's RAS technology
The AquaMaof advanced Minimal Liquid Discharge (MLD) RAS technology utilizes several water-treatment patents and filtering techniques to significantly cut water consumption in the fish production process. At the core of AquaMaof's integrated RAS technology is efficient power management, which dramatically reduces energy costs. Strict biosecurity protocols and complete environmental control eliminate the use of antibiotics and chemicals in the process, and results in high survival rates. Sophisticated, flexible design makes the AquaMaof RAS system adaptable to different requirements, with new technologies integrated as they become available.
AquaMaof's RAS technology is completely scalable, such that implementation in large-scale facilities can be carried out by simply adding modules and upscaling design. Smart selection and allocation of system components result in robust, easy-to-operate facilities, requiring minimal maintenance, while optimized feeding modes and an advanced feeding management system enable the reduction of the Feed Conversion Ratio (FCR) and operational costs.
About AquaMaof Aquaculture Technologies Ltd.
AquaMaof Aquaculture Technologies Ltd. specializes in the field of Recirculating Aquaculture System (RAS) technology for land-based aquaculture. AquaMaof's team of technology and aquaculture experts has over 30 years of experience in research and development, as well as providing comprehensive design, production, operations and support solutions for aqua farming around the world.
The company's unique fish production platform offers an advanced, sustainable and cost-effective solution for today's fish-growing needs. From concept to operational fish production facilities and ongoing service and support, AquaMaof's cutting-edge RAS technology has been proven worldwide, producing fresh, tasty, healthy fish for local markets, while consistently meeting production goals.
For more information about Russian Federation's Federal Agency for Fishery go here.