The Eastern or Atlantic oyster, which accounts for about 85 percent of the total United States oyster production, is found from Florida to Cape Cod. Because oysters feed on the water where they grow, the salt and other nutrients in the water, pollution levels and seasonal temperature changes affect their flavor.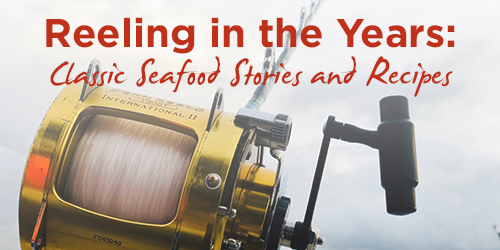 On Cape Cod, Wellfleet oysters are metallic, salty, crisp and sweet; Chilmark (Martha's Vineyard) oysters have a higher salt taste, extremely plump, mild and smooth. Blue Points, most commonly served at raw bars, have a mild flavor, a bit salty and plump. On the left coast, Kumamoto is the most common oyster with plump meat, a buttery texture and a sweet melon-like flavor.
How an oyster tastes is described in many ways: briny, sweet, salty, buttery, even slightly coppery or metallic. Much like a fine wine or cheese, an oyster's "finish," the flavor that lingers on your palate, is also used to describe the taste. Recently I received some Standish Shore oysters farm-raised in Duxbury, south of Boston, from Pangea Shellfish Company, a major Boston-based distributor of 70 types of seasonal oysters and shellfish. The company ships nationwide (pangeashellfish.com). (The website is also a wealth of information on shellfish.) The company also sent me some topneck hard shell clams harvested from the waters of Cape Cod.
Grilled Oysters Ingredients
1 dozen oysters (or more)
For the mignonette sauce:
1/2 cup cider or white wine vinegar
2 tablespoons finely minced shallots
1 tablespoon dark brown sugar
1 teaspoon fish sauce
1/2 teaspoon crushed red pepper flakes
Instructions
Combine the vinegar and shallots in a small mixing bowl. Let the mixture rest for 10 minutes. Add the brown sugar, fish sauce and the red pepper. Stir well to dissolve to sugar. Adjust sugar and chile to taste.
Prepare the grill for medium-high cooking. Shuck the oysters removing the flat side of the shell. Place the oysters on the grill and cook the oysters until they start to curl around the edges and the liquor begins to bubble. Remove from the grill and spoon the mignonette sauce atop the oysters.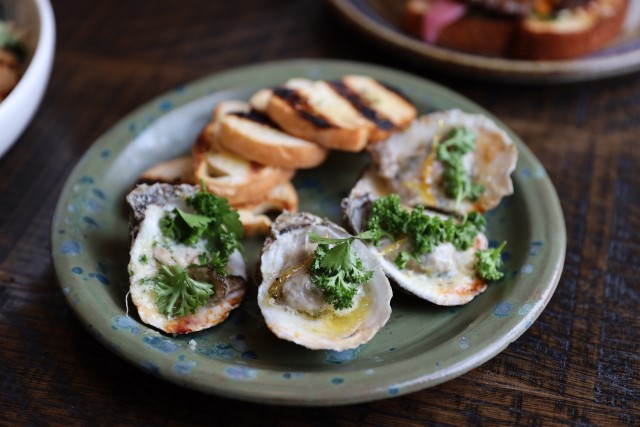 For more great grilled seafood recipes, read the rest of Mike Stines' The Art of Grilling Seafood story, here.