This recipe is a second version of the Ecuadorian specialty. The fish can be served as an appetizer or as a main dish for a refreshing summer meal. It is traditionally served with maiz tostada (toasted corn) or popcorn on the side. Note: This recipe requires advance preparation.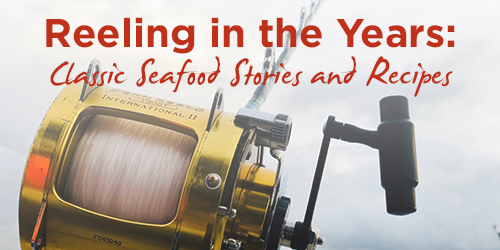 Ceviche with Bitter Orange
1 1/2 pounds any firm white fish fillets; snapper or catfish recommended
1 cup bitter (Seville) orange juice or substitute 1/2 cup lemon juice mixed with 1/2 cup orange juice
1 cup fresh lime juice
1 onion, thinly sliced
1 cup chopped green bell pepper
1 cup chopped red bell pepper
1 habanero chile, seeds and stem removed, minced, or substitute 3 jalapeños
1/2 cup olive oil
1 clove garlic, minced
1/2 teaspoon salt
1/4 teaspoon freshly ground black pepper
Garnishes: popcorn, red bell pepper rings, green bell pepper rings
Instructions
Cut the cleaned fillets into thin, diagonal slices and place them in a large ceramic bowl. Pour the citrus juices over the fish, add the onion, chopped bell peppers, habanero, olive oil, garlic, salt, ground black pepper, and mix gently to coat the fish. Cover the bowl tightly and refrigerate for at least 6 hours to "cook" the fish.
Drain the fish and arrange the slices on individual plates, garnishing with the popcorn and the pepper rings.