The Malaysian people hold chile peppers in the highest esteem, picking them out carefully at the market, and incorporating a bit of heat into most recipes. This dish features serranos, but piquins may be substituted if you would like to experience a little more heat.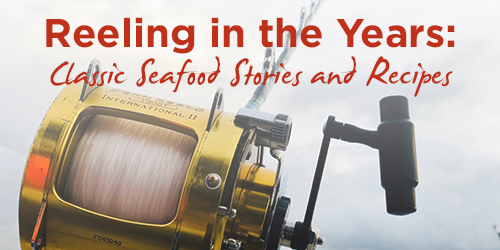 Malaysian Seafood with Noodles Ingredients
1 pound shrimp, peeled and deveined
1 pound halibut or other white fish, cut into 3/4 inch chunks 1 cup water
8 candlenuts, or substitute Brazil nuts
3 serranos or jalapeños, seeded and chopped
1 1/2 teaspoon ground turmeric 3/4 teaspoon ground ginger Pinch ground cinnamon
2 large cloves garlic
1 teaspoon grated lemon peel 1/4 cup vegetable oil
2 cups minced onion
2 cups coconut milk
2 cups water
2 tablespoons lime juice
1 pound bean sprouts
1 pound vermicelli or spaghetti
1 cucumber, peeled, seeded, and cut into strips
Fresh or dried mint (optional)
Instructions
Place the shrimp and fish in a pan; add the water and simmer about 5 minutes. Remove from the heat and let cool.
In a food processor, place the nuts, chiles, turmeric, ginger, cinnamon, garlic, and lemon peel and process to a paste. Heat the vegetable oil in a skillet, add the onions and paste and stir-fry until the onions are soft. Add the coconut milk, water, and lime juice to the onion mixture and simmer uncovered for 8 minutes, stirring occasionally.
Add the cooked shrimp, fish, and the fish broth. Simmer over low heat for 10 minutes. Blanch the bean sprouts for 1 minute in rapidly boiling water. Cook the noodles as noted on the package and drain. In individual bowls, divide the noodles and bean sprouts equally. Pour the shrimp, fish, and sauce over each serving and garnish with cucumber and mint.
Serves: 6 to 8