Any firm fish such as Mahi Mahi, tuna, halibut, or shark could be substituted for the swordfish. As the swordfish needs to marinate for a short time, this recipe requires advance preparation. The Agent Orange sauce is seriously hot; use it with caution. Keep away from pets, open flames, unsupervised children, drunks, and scoundrels. To preserve the unique fruity flavor of the chiles, the habaneros are not cooked. When handling habaneros use food-safe gloves and thoroughly wash knives, cutting boards, and utensils with cold soapy water and then hot soapy water.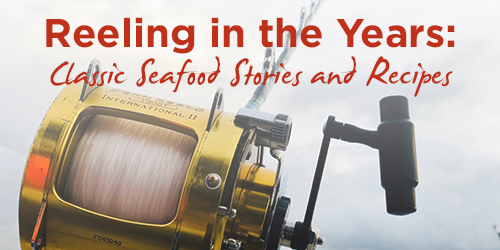 Grilled Swordfish Fillet with Agent Orange Sauce Ingredients
For the Fish:
2 (6-ounce) swordfish fillets
Olive oil
Coarse kosher salt
Freshly ground black pepper
1/4 cup Agent Orange Sauce (see below)
2 cups mixed Field Greens or Mesclun Mix
Wasabi Vinaigrette (see below)
For the Agent Orange Sauce:
2 large carrots (1 1/2 cups) peeled & chopped)
1/2 medium red onion (1 cup) peeled & chopped)
1 1/2 cups white vinegar
1/2 cup water
6 cloves garlic (2 tablespoons minced)
1/4 cup fresh lime juice
1 tablespoon coarse kosher salt
1 teaspoon freshly ground black pepper
1/4 cup coarse grain or Creole mustard
12 to 14 habanero chiles, seeds and stems removed
For the Wasabi Vinaigrette:
1 teaspoon finely minced shallot
1 clove garlic, finely minced
1/2 teaspoon grated fresh ginger
1 1/2 teaspoons Wasabi powder (or more, to taste)
1 tablespoon Dijon mustard
1 teaspoon granulated sugar
1/4 cup rice wine vinegar
2/3 cup good quality olive oil
Coarse kosher salt, to taste
Freshly ground black pepper, to taste
Instructions
Place the fillets in a resealable food-grade bag and add 1/2 cup of the Wasabi Vinaigrette. Marinate, refrigerated, for 30 minutes.
Preheat the grill to medium-high and grease the grill grates with an oil-soaked folded paper towel. Season swordfish fillets with salt, and pepper. Place on the preheated grill and cook for 3 minutes; turn the fillets 90 degrees and cook another 2 minutes. Flip the fillets, brush with Agent Orange Sauce and cook, covered, for another 4 minutes or until the fillets just begin to turn opaque and start to flake. Remove from grill and keep warm.
For the Agent Orange Sauce:
Combine the carrots, onion, vinegar, water, garlic, lime juice, salt, pepper and mustard in a medium saucepan. Bring to a simmer over medium heat and cook, stirring occasionally, for 10 to 15 minutes or until the carrots are soft. Remove from heat.
Use an immersion blender or food processor to puree the mixture. Add the habaneros and continue to puree until smooth. Pour into sterilized jars or bottles and process in a hot water bath for 15 minutes.
For the Wasabi Vinaigrette:
Combine the shallot, garlic, ginger, Wasabi, mustard, sugar and vinegar in a bowl; whisk. Gradually whisk in the olive oil. Season with salt and freshly ground black pepper. Refrigerate at least 1 hour to allow the flavors to incorporate. Whisk well before use.
Photo by Malte Luk from Pexels