Talisker Single Malt Scotch Whisky announced it will extend its partnership with local New York City nonprofit Billion Oyster Project (BOP) as the lead sponsor of its Shell Collection Program for the third consecutive year. The partnership is a component of the iconic whisky brand's "One For The Sea" campaign, a global initiative that encourages consumers to reconnect with, preserve and protect our oceans through donations and sustainable practices. The Talisker distillery has crafted Single Malt Scotch Whisky on the rugged coastline of the Isle of Skye in Scotland for nearly 200 years alongside the infamous Oyster Shed, where Talisker has been paired with fresh, local oysters for decades. The whisky is made by the sea, which is why Talisker is committed to protecting oceans both near and far through partners like Billion Oyster Project.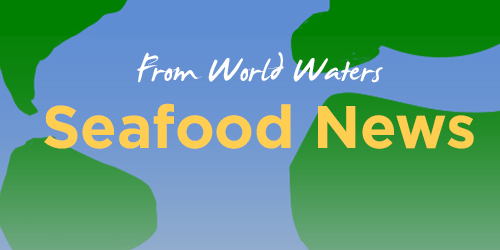 Talisker and BOP invite (21+) New Yorkers to support local waters by joining the Billion Oyster Project Passport Program, which encourages diners to enjoy Talisker and oysters at New York restaurants. Until Labor Day, for each Instagram in-feed post or Story that tags @talisker and includes #ONEFORTHESEA and #donation, Talisker will donate an additional $10 (maximum donation: $25,000) to Billion Oyster Project, enabling the organization to collect and recycle five additional pounds of used oyster shell for every qualifying social post from local New York restaurants back to local waters. This comes in addition to the more than 300,000 pounds of oyster shell from over 50 NYC restaurants that Talisker and Billion Oyster Project will productively upcycle as reef habitat in 2022 alone. Talisker and Billion Oyster Project invited a group of journalists and influencers to celebrate their ocean conservation initiatives in New York Harbor with a premium dinner event with an emphasis on locally-sourced produce and fresh, sustainably-caught seafood in Montauk, NY on June 24.
Talisker is also partnering with Emmy-award winning actor and environmental advocate Matthew Rhys to amplify Billion Oyster Project's initiatives and reinforce the brand's ongoing commitment to the protection of local and global waters. Fueled by his passion for the sea, Matthew recently restored Rarebit, a prized 1939 Wheeler Playmate fishing cruiser that was in the same class and era as the famous "Pilar" vessel.
"As someone passionate about both the sea and high-quality whisky, I'm excited to be partnering with Talisker once more to champion Billion Oyster Project and advocate for the wellness of New York City marine ecosystems," said Matthew Rhys. "We all benefit from healthy oceans, and as a Brooklyn resident, I've seen firsthand the impact BOP has on cleaning, restoring and protecting local waterways."
Talisker has been a proud supporter of Billion Oyster Project's mission to restore one billion oysters to New York Harbor by 2035, because oysters create habitats for marine life, clean city waterways and prevent coastal erosion. Talisker will remain the lead sponsor of the Shell Collection Program, a cornerstone of the nonprofit's work that aims to divert shells used by NYC restaurants from landfills to be reused for the restoration of oyster reefs.
"We are so appreciative of the continued support from Talisker over the past two years and look forward to another impactful year of partnership with them," said Pete Malinowski, Executive Director of Billion Oyster Project. "Their ongoing commitment to our Shell Collection Program has helped us restore more oyster reefs and work toward a cleaner New York Harbor for all."
Beyond philanthropic partnerships in sustainability, the award-winning Single Malt is committed to environmentally-conscious production practices. In 2021, the brand unveiled new sustainable packaging that increased the recyclability of the Talisker 10 Year Old bottle to 99.8% and reduced plastic components by 86% including the substitution of the original plastic stopper with a premium wooden alternative. Talisker glass bottles have increased in recycled content by 13% from 2018, and the 10 Year Old case packaging has reduced in weight by -6% since 2020.
As part of the One for the Sea campaign, regional consumers (21+) can win a trip to the Hamptons with a friend (21+) by posting to their Instagram feed or Story, tagging @talisker and including the hashtags #ONEFORTHESEA and #sweepstakes to enter.* Rules and restrictions apply.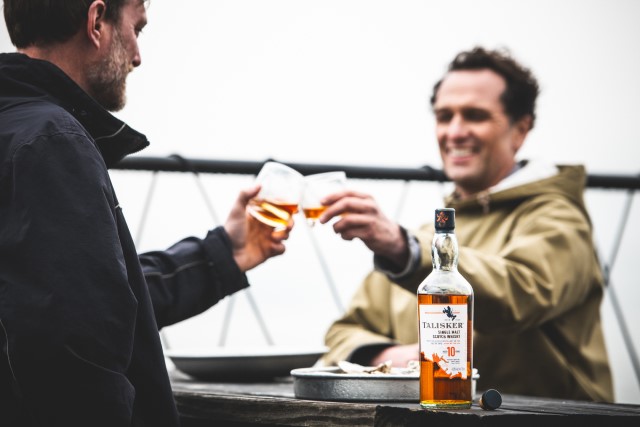 The coastal origins of Talisker liquid create the whisky's signature maritime and briny notes – making it the perfect Scotch for oyster pairings. Consider ordering the Talisker take on a classic NYC cocktail, the Penicillin, a light, summery complement to salty bivalves.
If you're looking for something delicious to sip neat, over ice or in a cocktail this summer, Talisker is available for online purchase and home delivery via ReserveBar.com, Drizly.com or the Drizly app where shipping and delivery are available.
When you raise a glass of Talisker, you raise #ONEFORTHESEA.