Cheesecake doesn't have to be sweet. It can also be a savory affair. Just try this spicy take on it. It's an Avocado and Ancho Chile Cheesecake with Crab Fondue that we first encountered years ago from the Inn at Loretto.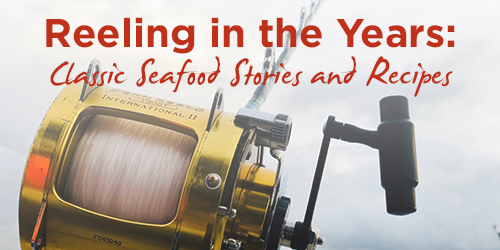 Avocado and Ancho Chile Cheesecake with Crab Fondue Ingredients
Crust:
1 cup grated Parmesan cheese
1 cup breadcrumbs
½ cup unsalted butter, melted
Filling:
1 3/4 pound cream cheese
1 large egg
½ cup heavy cream
1 cup Monterey Jack cheese, grated
4 ripe avocados
1/4 cup ancho chile puree
Instructions
Pre-heat the oven to 350 degrees F
Combine crust ingredients and press the mixture firmly into the bottom of a 9 inch springform pan.
Using the paddle attachment of an electric mixer, blend the cream cheese and avocado. Add the egg and continue beating until the mixture is smooth, about 4 to 5 minutes.
Add the cheese and season with salt and pepper.
Pour the filling into the springform pan and swirl in the ancho puree to create a marbled effect.
Bake the cheesecake in the pre-heated oven until firm, about 1 hour to 1 hour and 15 minutes. Cool thoroughly on a rack. Serve at room temperature with warm crab fondue (see recipe below).
Crab Fondue Ingredients
1/4 cup vegetable oil
1 cup shallots, finely minced
2 sprigs of fresh tarragon
1 cup white wine
1 quart heavy cream
8 ounces jumbo lump crab meat
Chopped tarragon for the garnish
Instructions
Heat the oil in a skillet and saute the shallots until they are translucent. Deglaze the pan with the wine and reduce the mixture by half. Add the cream and tarragon and reduce by half; the cream should coat the back of a wooden spoon.
Remove the tarragon and fold in the crab meat.
Spoon the mixture over the Avocado Ancho Chile Cheesecake and garnish with the chopped tarragon.
Yield: Serves 10-12 as an appetizer or 6 – 9 as an entree