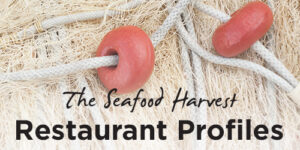 I first met Ivar's Acres of Clams and Pier 54 Fish Bar when I was a kid in college studying animation. You can tell how well the latter worked out (spoiler: I ain't exactly working for Disney). My venture into the former, however, was much better. I'd stopped into Seattle for a week or two to visit friends and they did me a favor by introducing me to the place.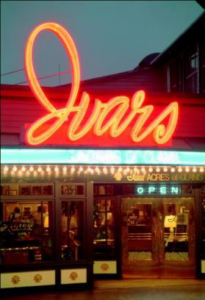 The Northwest dining legacy that is Ivar's began with one very entrepreneurial spirit –Ivar Haglund. Haglund was a true Seattle icon, known as an entertainer, folksinger, restaurateur and ultimately, the "King" of the Seattle waterfront. In 1938, 33-year old Haglund opened Seattle's first aquarium on Pier 3 (now Pier 54). As droves of people lined up to view the Puget Sound sea life Haglund had collected, he noticed his patrons were working up an appetite. Haglund quickly began to sell clam chowder and fish 'n chips from what is now known as Ivar's Pier 54 Fish Bar. An instant success, Ivar's Restaurants were born.
Since Haglund was a well-known radio personality, Ivar's Acres of Clams and Pier 54 Fish Bar received plenty of on-air promotion. Known for his outrageous stunts and buzz-building antics, Haglund was also a sound businessman and able to see opportunities where others could not.
In 1945, Haglund turned a messy situation (a train car spilling corn syrup all over the street in front of Ivar's) into an advantage by heading into the spillage with pancakes, a big spoon and a camera – creating headlines by telling crowds and reporters, "Eat at Ivar's. We don't spare the syrup!" In 1947, Ivar's crowned the first IPFSACECA (The International Pacific Free Style Amateur Clam Eating Contest Association) World Champion Clam Eater – Richard Watson, a Seattle cabdriver, who gulped down 110 clams in 10 minutes!
Folly ensued through the years. In 1957, the Seafair Pirates stopped for lunch at Ivar's and missed their big event, the burning of King Neptune's Flagship in Elliott Bay. Newspaper captions read that the Pirates had been fiddling around at Ivar's when they were actually just up to their ears in Ivar's delicious clam chowder! Hilarious television commercials in the 1980s and 1990s elevated Ivar's to pop culture status, as did Ivar's friendly Dancing Clams, making their first public appearance in 1985.
In January 1985 – just shy of his 80th birthday – Ivar Haglund passed away. He was posthumously voted by the public as "the person who best exemplified Seattle." A group of longtime friends commissioned a statue in his honor and placed it next to his first restaurant, Ivar's Pier 54 Fish Bar. Haglund proudly boasted Seattle was the jewel of the Northwest and his motto "KEEP CLAM" lives on.
Ivar's Acres of Clams
Ivar's Acres of Clams has been a Seattle tradition since 1946. The casual, yet fine dining restaurant opened on Pier 54 just eight years after the successful launch of Ivar's Pier 54 Fish Bar, a fish and chips counter founded by the late Ivar Haglund, who also established one of Seattle's first aquariums. Today, Ivar's Acres of Clams full-service restaurant still stands at Pier 54 on Seattle's historic waterfront and is an attractive experience along Elliott Bay.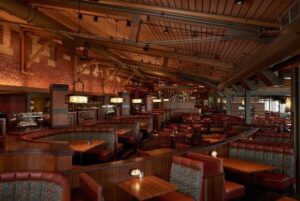 A favorite for tourists and locals alike, the location boasts stellar waterfront views of Puget Sound and its active harbor. It is situated next to Coleman Dock, home of Washington State Ferries and Fire Station 5 entitling diners to watch ferries come and go along with fire boats. The restaurant name is borrowed from a line in the song "The Old Settler," which Ivar–a colorful local character–often sang on the radio:
"No longer a slave to ambition, I laugh at the world and its shams As I survey my happy condition, surrounded by acres of clams."
Dine on wild Alaskan salmon, deep-water halibut, Alaskan King Crab, Dungeness Crab, jumbo prawns, Manila clams and Weathervane scallops – just to name a few. Due to Ivar's longstanding relationships with fisheries, boats and families, the menu regularly includes fresh market catches showcasing seafood exclusive to the Northwest. Patrons can also depend on traditional favorites including fresh steamed clams, fish 'n chips, oysters, Ivar's famous Puget Sound-style clam chowder and much more.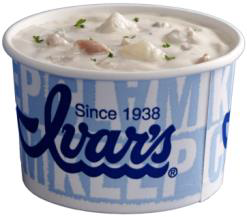 Seats approximately 600 guests total, 148 are on the outdoor patio. Private banquets of up to 120 are offered in the Kalakala Room. Ivar's Pier 54 Fish Bar: Located on the street side of the restaurant, the Fish Bar offers take-out service and casual outdoor dining until 10 p.m. There, diners can take part in local lore by sharing their fries with hungry seagulls.
Monday–Thursday: 11 a.m. to 9 p.m.
Friday – Saturday: 11 a.m. to 10 p.m.
Sunday: 11 a.m. to 9 p.m.
Happy Hour: 3 p.m. to close nightly
Reservations are accepted at Ivars.com or (206) 624-6852
Contact:
Seattle waterfront at Pier 54
Seattle, WA 98104
(206) 624-6852