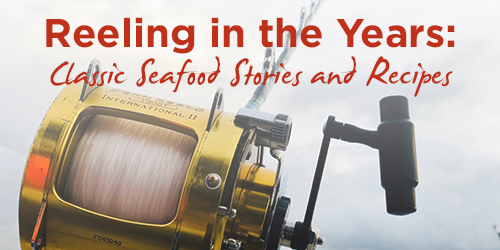 Here is chef Wil Heemskerk's take on ceviche, the dish that uses citric acid to "cook" the fish. Virtually any fish can be used in this dish, but Wil prefers strongly flavored fish like tuna or kingfish. Serve this as a fancy appetizer.
Ingredients
1½ teaspoons sambal oelek (Asian chile paste)
3 teaspoons chopped fresh ginger
3 tablespoons Asian fish sauce (nam pla)
½ cup freshly squeezed lime juice
1 14-ounce can unsweetened coconut milk
3 tablespoons unsweetened grated coconut
1 tablespoon cilantro, chopped
1 tablespoon chopped Italian parsley
2 tablespoons chopped scallions
1½ pounds tuna, cut in 1/4-inch cubes
Bag of baby lettuce
8 cilantro sprigs for garnish
Instructions
In a bowl, combine all ingredients except the tuna, lettuce, and cilantro sprigs. Add the tuna and combine very gently–do this step right before you are ready to serve. Marinate the tuna for no more than15 minutes–do not over marinate!
To serve, chill 8 martini glasses. Place baby lettuce in each glass up to the rim. Add a scoop of ceviche and garnish with a cilantro sprig.