Red Lobster is helping guests kick off the new year on the right foot – or claw – with the launch of 3 from the Sea, featuring a soup or salad, individual-sized starter, and entrée for one value price. This new combination option offers great value and a wide variety of menu selections to choose from to create the perfect meal. And of course, every meal is served with guest-favorite, warm Cheddar Bay Biscuits.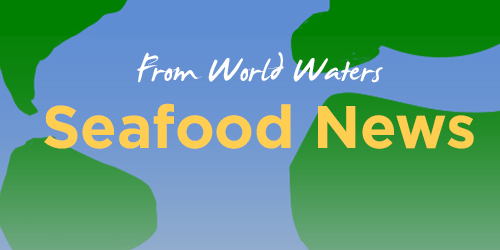 Guests looking for better-for-you choices to keep their New Year's resolutions can choose items like the House Salad, Signature Jumbo Shrimp Cocktail, and the Baja Shrimp Bowl. For those craving something a bit more indulgent, guests can select items like New England Clam Chowder, Parrot Isle Jumbo Coconut Shrimp, and Shrimp Linguini Alfredo for the perfect comfort meal.
The full 3 from the Sea line-up includes:
Soup or Salad:
New England Clam Chowder Cup
Lobster Bisque Cup (+$1)
House Salad
Caesar Salad
Individual-Sized Starter:
Parrot Isle Jumbo Coconut Shrimp
Mozzarella Cheesesticks
Signature Jumbo Shrimp Cocktail
Entrée:
Fish & Chips
Shrimp Linguini Alfredo
Atlantic Salmon (+$2)
Hand-Breaded Chicken Tenders
Baja Shrimp Bowl
Wagyu Bacon Cheeseburger
Cajun Chicken Linguini Alfredo
Guests can enjoy Red Lobster's NEW! 3 from the Sea and other craveable seafood favorites by visiting their local Red Lobster restaurant or ordering To Go, now featuring Rapid Red Curbside, or touchless delivery directly from the seafood restaurant chain here.