Tuna steaks, swordfish, shark or any firm fish could be substituted for grilled mahi-mahi if desired. The pineapple salsa is an excellent contrast in flavor, texture and temperature.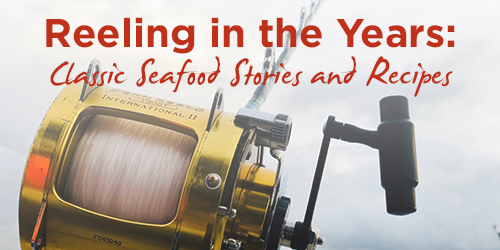 Grilled Mahi-Mahi with Pineapple-Jalapeño Salsa Ingredients
For the Fish:
4 (6- to 7-ounce) mahi-mahi steaks, about one-inch thick
1/4 cup olive oil
1 tablespoon minced garlic
1 tablespoon minced ginger
Kosher salt
Cracked black pepper
For the Salsa:
1 red onion, chopped
2 jalapeño peppers, minced
1/4 cup chopped fresh cilantro
One cup unsweetened pineapple juice
1 tablespoon fresh lime juice
1 tablespoon red wine vinegar
2 tablespoons vegetable oil
6 slices fresh pineapple, about 1/2-inch thick
Instructions
For the Fish:
In a medium mixing bowl, combine olive oil, two tablespoons of the lemon juice, garlic and ginger. Using a resealable food bag, marinate the fish, refrigerated, for one to two hours. Remove the steaks from the marinade and pat dry. Drizzle remaining lemon juice on fish and season fish with salt and pepper.
Preheat the grill for medium high direct cooking. Grill the fish for about 10 minutes per side.
For the Salsa:
In a medium mixing bowl, combine the onion, jalapeño, cilantro, pineapple juice, lime juice and vinegar. Allow the salsa to marinate at room temperature. Preheat the grill for medium high direct cooking. Lightly coat the pineapple slices with the oil. Grill the pineapple slices for four minutes, flip and continue cooking other four minutes. Remove from grill, coarsely dice and also add to the salsa. Refrigerate salsa at least two hours before serving.
Serve with grilled fish or alone as an appetizer.
Photo by Jessica Lewis Creative