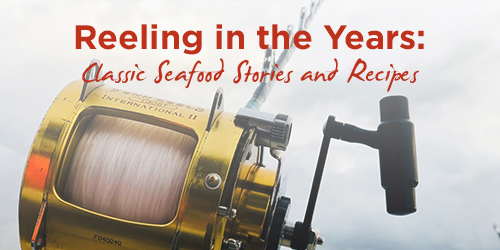 Tapado often contains a wide variety of seafood: squid, crab, shrimp, red snapper, sea bass, or even shark. If you have access to fresh, reasonably priced crab meat, add half a pound of it to this dish!
Ingredients
1 tablespoon vegetable oil

1 small onion, peeled and thinly sliced

2 cups coconut milk

1 teaspoon dried Mexican oregano

1/4 teaspoon ground achiote (annatto)

1 medium red bell pepper, cut into 1/4 inch strips

1 1/2 pound fish filets (red snapper, sea bass or tilefish) cut in 2-inch pieces

1 pound medium shrimp, shelled and deveined

1/2 teaspoon salt

1/4 teaspoon fresh ground black pepper

1 medium plantain, peeled and chopped

1 medium tomato, diced

Salt and freshly ground black pepper

3 tablespoons minced cilantro leaves

Freshly grated coconut
Instructions
Pour the vegetable oil into a large skillet over medium heat. Add the onion and red pepper and saute until softened, about 1 minute.

Add the coconut milk, oregano and achiote and bring the mixture to a boil. Reduce the heat and simmer about 5 minutes, until it starts to thicken. Add the plantain, tomato and seafood and simmer just until the seafood is cooked, about 10 minutes.

Season to taste with salt and freshly ground black pepper. Garnish with minced cilantro and freshly grated coconut and serve.