The firm meat of the lobster holds up well in this curry, a Trinidadian example of the East Indian influence in the West Indies.  Some cooks add vegetables such as potatoes to this dish, but we prefer to keep it pure and to serve it in the traditional manner–over steamed rice. Editor's note: You'll find a lot more about curries in general in Dave DeWitt's A World of Curries. Which, not coincidentally, is where we found this excellent recipe.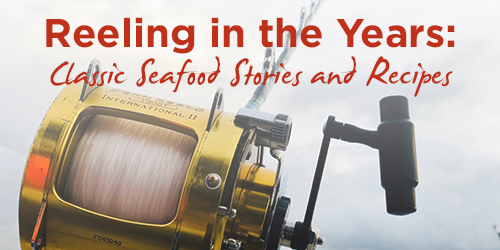 Curried Lobster Ingredients
3 tablespoons vegetable oil
3 tablespoons butter
3 tablespoons Trinidadian Curry Paste, recipe here
2 onions, chopped
2 cloves garlic, crushed and minced
1 tablespoon freshly grated ginger
3 medium tomatoes, chopped
2 tablespoons lime juice
2 pounds cooked lobster meat
Instructions
Combine the vegetable oil and the butter and heat in a large skillet.  Add the curry paste, onions, garlic, ginger, tomatoes, and lime juice and cook for about 30 minutes, stirring occasionally.  This sauce should be very thick.
Add the lobster, stir well, and simmer for about ten minutes.  Serve over steamed rice.