Here is a simple salmon recipe that's quick to prepare but tastes great. You can literally whip it up while you are starting the grill. Feel free to flavor this with a little light smoke–say apple or other fruitwoods. Serve with a creamy rissoto, arugula, and tomato salad and a chilled white wine. This recipe comes to us from the seafood section of Barbecue Inferno. The book is available here.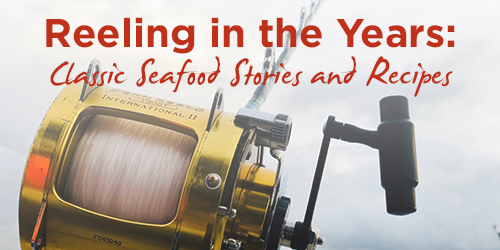 The Salmon
4 salmon steaks
Olive oil
Salt and freshly ground black pepper
Green Chile Lime Sauce
½ cup chopped fresh cilantro leaves
3 roasted and peeled New Mexico green chiles, stems and seeds removed
2 cloves garlic, chopped
Juice of 1 lime
1 tablespoon vegetable oil
1 teaspoon lime zest
Instructions
Brush the steaks with the oil and season with the salt and pepper. Place all the ingredients for the sauce in a blender or food processor and puree until smooth.
Grill the steaks over a medium fire for about 8 minutes, turning several times, or until the fish flakes on the outside.
To serve, pour some of the sauce on individual plates, place the steaks on top of the sauce, and top with additional sauce.
Yield: 4 servings
Heat Scale: Medium