Alright, we're not gonna lie. This seafood recipe is an excerpt from The Habaneros of Yucatan on our sister site. We enjoyed these unusual rellenos in a restaurant in Ticul set up behind the owner's home. Although this recipe calls for a mixture of seafood, a single ingredient such as shrimp works just as well.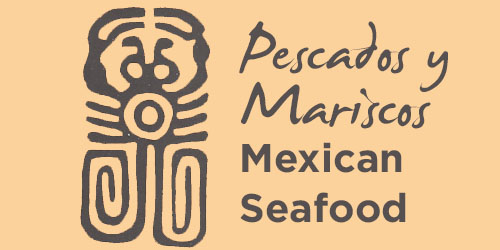 Seafood Stuffed Chiles Rellenos Ingredients
1/4 cup minced onion
2 cloves garlic, minced
2 fresh habanero chiles, stems and seeds removed, minced 1 tablespoon butter or margarine
1 pound mixed cooked seafood, such as shrimp, scallops, and calamari, diced
3 tablespoons chopped fresh cilantro
1 teaspoon dried oregano, Mexican preferred
1/4 cup of your favorite tomato/habanero based salsa
4 fresh poblano chiles, roasted and peeled
Flour for dredging
3 eggs separated
3 tablespoons flour
1/4 teaspoon salt
Vegetable oil for frying
Salsa de Jitomate Yucateca (recipe above)
Instructions
Saute the onion, garlic, and habanero in the butter until softened. Toss with the seafood, cilantro, oregano, and salsa.
Make a slit in the side of each poblano chile, and stuff the chiles with the seafood mixture. Dredge the chiles with the flour.
Beat the egg whites until the form stiff peaks.
Beat the yolks with 1 tablespoon water, flour, and salt until thick and creamy. Fold the yolks into the whites.
Dip the chiles in the mixture until covered and then fry in 2 to 3-inches of oil until they are golden brown. Drain.